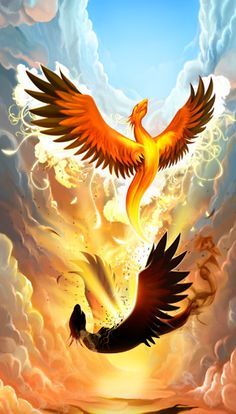 It is a common consideration to believe that the 'small' amount of unsound household waste each individual produces, creates such a minimum impact on the world. But if you take into detail there are approximately 7.4 billion people in the world, this number becomes horrible. The amount of unsound waste generated and disposed of, in the United States alone, is measured to be 7.6 billion of tons per year! Most of the wastes that are filling our oceans and landfills are enduring for quite a long time. And what is the saddest part? The fashion industry is one of the most wasteful industries. Undoubtedly, in the last 15 years, this glorious industry has doubled its production, but at the same time, the concept of wearing clothing before it is thrown away has declined by 40%. An average consumer throws away 70 pounds (31.75kgs) of clothing per year! Globally about 13 million tons of textile waste is produced each year. These trends of making waste are not only killing our planet or impacting on public health, but also they are bounding the opportunities for the fashion industry to succeed in the distant future.
The Story of The Rise of The Phoenix- An Invisible Bond with Modern Fashion
According to Greek Mythology, it is said, the glorious ancient bird Phoenix is capable of its rebirth. A Phoenix is said to live only once at a time. When the time comes, unlike any other birds, a Phoenix would die by setting itself on fire, only to produce mysterious ashes. The ashes from where a new Phoenix would be born! Thus, a new and powerful Phoenix regenerated from the silver ashes of its predecessor.
Modern fashion activists can relate to this concept of rebirth and regeneration. The wastes produced from the industry can be depicted as the new definition of ashes and of course, the upcycled creations from these wastes would be our new Phoenix! Nonetheless, the household or textiles wastes can be the opportunity to make new fashion and be the new hope for saving the planet.
10 Fashion Brands to Regenerate New Designs from Waste
Many fashion brands have already been working on waste and designing out of it in an innovative way. Let's get to know some of these fashion brands and how they challenge waste to create sustainable fashion!
Ecoalf
Ecoalf, a fashion brand of Spain produces clothing and accessories from recycled materials. Their main motto is to use a lesser amount of natural resources and utilize high amount of plastic wastes. Hence, they recover nylon waste (fabric scraps, fishing nets from the oceans and carpets), plastic bottles, cotton, coffee grounds and more to create fabrics and products. But its main target is recycling plastic waste collected from the bottom of the oceans. Ecoalf definitely contributes themselves in the production of garments made out of 100% recovered plastic as they claim, "There is no planet B where we can live in."
Collina Strada
Collina Strada is a clothing brand created by Hillary Taymour, whose main concern is sustainable fashion while still keeping their individuality. This brand makes brightly colored dresses with unusual designs from deadstock fabrics. It recycles cotton T-shirts, water bottles and prints on deadstock too. Besides, it works for reducing waste, the brand focuses on incorporating innovative new materials such as fabrics made from rose petals which is known as Rose Silk!
Hôtel Vetements
Hotel Vetements is a French-Danish love affair by the Danish Fashion Designer Alexandra Hartman. The journey started with the transformation of high-quality yet old curtains to sophisticated pieces of modern clothing. Moreover, the brand creates upcycling, artisanal apparel not only from forgotten curtains and upholsteries but also from hand-embroideries, linen textiles, tablecloths, cotton sheets from provence and much more. As a result, each garment has their own style of vintage effect. More so, no two items are similar. They support uniqueness and imperfection of each beautiful artifact.
Zero Waste Daniel
Zero Waste Daniel is the first company making 100% zero waste apparel. This company uses pre-consumer waste sourced from New York city's garment industry and other hard-to-recycle materials to make genderless clothing and accessories with artistic creations. Many of their unisex garments are textile off-cuts produced by the fashion industry. These off-cuts are stored in tiny jars and later used to be used in the making of casual wear garments. The brand, hence, recreates textile by products as well as inspire people to rethink about waste and reduce their impact.
Iro Iro
Established by Indian daughter of a garment factory owner, Iro Iro is a sustainable design practice where each product gets new life from pre-consumer waste fabric. Then, this fabric is woven by hand outside of Jaipur into a rich textile fabric. Artisans take advantage of this handwoven, upcycled textiles to create ingenious clothing and accessories through zero waste cutting techniques. During the processing, Iro Iro establishes the essence of Indian craftsmanship and tradition.
E.L.V DENIM
Anna Foster, a Stylist and Creative Director, is also the founder of E.L.V. Denim. This brand upcycles unwanted jeans and jackets and transforms them into modern sophisticated pieces of clothing. Their recycling journey starts by taking unwanted jeans from warehouses around the United Kingdom. Then the washing process starts using a local East London launderette called Cleanex run by Korosh Murad. This washing process is vital which removes unnecessary materials from the discarded pieces of denim. Cleanex is well known for using only 7liters of water to wash the fabrics, where a brand new pair of manufactured jeans would require 7000liters! After washing, the denims are measured and sorted for the atelier. All the jeans are cut manually and made by using traditional denim methods. Even the labelling has their concept of sustainability. The labels are made from scraps of unused pieces of leather, ensuring the zero-waste policy! Thus E.L.V. completes their mission of preparing neoteric sustainable dresses without environmental pollution, assuring what the designer, Anna Foster, herself quoted-
"Sustainability is the ultimate part of what I do. We live in a very aesthetic world, so a successful brand has to marry carefully the two of them together."
Doodlage
Kriti Tula is a designer, also the Founder of Doodlage Retail. She and her Doodlage team upcycles industrial waste fabric into wearable fashion, upholstery and accessories. According to the article of Reverse Resources, about 12 million tons of post-consumer textiles are available to be reused and upcycled. Relating to this concept, Doodlage generates pieces from tattered textiles and materials found. Therefore, they hunt for the ragged material first, and enter into the design process second. They collect all sorts and sizes of fabrics, from under 100 meters to very short ones. All the relevant fabrics are then mixed and matched with a follow-up of patching, embroidering and more. This is how Doodlage pieces are restored to life.
Christy dawn
Christy Dawn is the founder of Christy Dawn. She and her husband launched the company. It consists of dresses made with only deadstock fabric. The question is, what is exactly deadstock fabric? Normally, deadstock fabrics are those that are old and unable to be sold. In modern era, deadstock fabrics particularly refers to all those that are left over from other fashion houses. Before they are thrown away in the landfill, Christy Dawn and team, rescues these deadstock fabrics and turn them into dresses. But one of the disadvantages they follow is that, when they use deadstock fabrics, they are limited in the number of dresses they can make, as there are not unlimited amounts of fabric to be used to make a full fashionable garment.
Outerknown
Designer & Surfer John Moore co-founded Outerknown with 11-time world surfing champion Kelly Slater. From their very start, this brand had a challenge to build sustainable products. The brand makes comfortable and casual beach style clothings rooted in longevity and transparency. Over 90% of Outerknown's products are made from organic, recycled and regenerated fiber and materials. One of their most amazing route to sustainability is the use of Econyl! Econyl is a type of nylon made entirely of wastages. Since Outerknown is highly inspired by beach styles, due to the inspirations collected from the 2 surfer co-founders, this brand collects fish nets to turn them into econyl fibers. It is one of their fascinating ways to clean the ocean!
Insecta
The founders of Insecta are Pamela Magpali and Barbara Mattivy. It's a Brazilian shoe label that transforms fabrics and prints from vintage clothing into vegan footwear. Not only that, this brand is highly known for their application of plastic bottles in the manufacturing process! Insecta makes awesome fashion lines that includes shoes, desert boots, sandals and Chelsea boots using recycled plastic, unwanted rubber and second-hand textiles materials.
It is certain, any upcycled textile reduces the chance of negative environmental impact. Anything that is made out of waste, now is a new way of thinking and creating fashion in a different manner indeed, just like a Phoenix would start its life anew!
By Team Bespoke,
Mentor: Tasphia Zaman (TFD 44, ID: 2018-1-6-009)
Leader: Khadiza Sharmin (TFD 45, ID: 2019-1-6-015)
Executive: Nahema Haque Khushe (TFD 46, ID: 2020-1-6-002)
References: