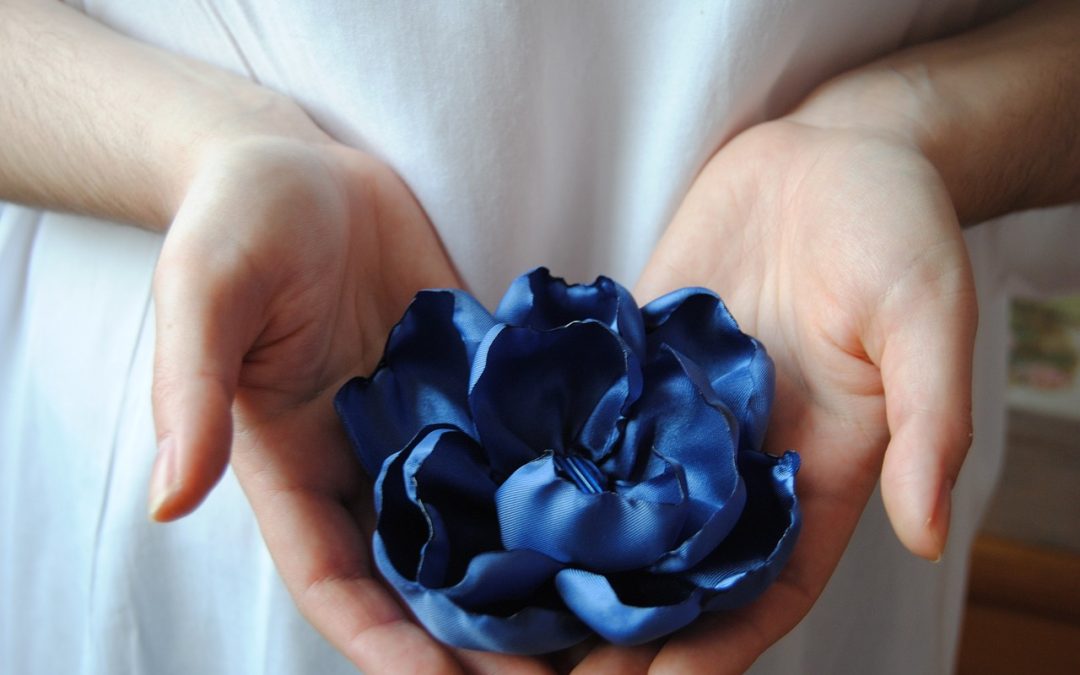 Are you tired of giving your mom gifts that end up gathering dust on the shelf? It's time to break the cycle and give her something she'll actually use and appreciate. In this article, we've curated a list of 7 unique and
practical mom gifts
that will make your mom's day. Say goodbye to generic presents and hello to innovative kitchen gadgets, stylish organizational tools, and much more.
Keepsake Jewelry Box: A thoughtful gift to store her precious treasures
When it comes to gift-giving, the key is to choose something that truly resonates with the recipient. And what could be more personal than a keepsake jewelry box? This elegant and practical gift is perfect for helping your mom organize and protect her precious treasures.
Inside this beautifully crafted jewelry box, your mom will find a special place for her rings, necklaces, bracelets, and earrings. The design is not only eye-catching but also functional, with separate compartments and drawers to keep everything neatly arranged. No more tangled necklaces or missing earrings – this jewelry box ensures that each piece has its own dedicated spot.
But what truly sets the keepsake jewelry box apart is its ability to hold sentimental value. As your mom uses it day after day, she'll be reminded of the love and thoughtfulness behind the gift. It becomes a cherished item in her collection, not just for its functionality but also for the memories it holds.
Consider personalizing the jewelry box to make it even more special. You can engrave a heartfelt message or her initials, adding an extra touch of sentimentality. With this personalized touch, the jewelry box becomes a one-of-a-kind item that reflects your mom's unique style and personality.
Personalized Vase: A unique way to display her favorite flowers
Another heartfelt and personalized gift idea for your mom is a customized vase. While flowers themselves make a beautiful present, adding a personalized touch to the vessel that holds them takes the gesture to a whole new level.
With a personalized vase, your mom can proudly display her favorite blooms in a truly unique way. It becomes more than just a functional item; it becomes a cherished memento that she can treasure for years to come. Every time she glances at the vase, she'll be reminded of the love and care you put into selecting such a meaningful gift.
Whether she prefers delicate roses or vibrant sunflowers, a personalized vase will add an extra layer of sentiment to her floral arrangements. It's a constant reminder that she is loved and appreciated, not just on special occasions, but every day.
Birthstone Jewelry: A meaningful and personalized accessory
When it comes to finding a gift that truly captures the essence of your relationship with your mom, birthstone jewelry is a timeless option that never fails to impress. With its inherent beauty and personal significance, birthstone jewelry allows you to celebrate your mom's individuality and create a lasting memento she can cherish for years to come.
Each birthstone represents a specific month and possesses its own unique meaning and symbolism. Whether it's the fiery red of a ruby for July or the vibrant blue of a sapphire for September, the birthstone associated with your mom's birth month adds a touch of personalization to the jewelry piece. It becomes more than just a fashionable accessory; it becomes a representation of her identity and a reminder of your love and appreciation.
Not only does birthstone jewelry make a meaningful gift, but it also offers a wide range of options to suit your mom's style and preferences. From delicate necklaces to elegant birthstone bracelets and stunning rings, there is birthstone jewelry available in various designs and settings to match her taste. Whether she prefers a subtle and understated piece or a bold and eye-catching statement, you can find the perfect birthstone jewelry that aligns with her style and personality.
With its meaningful symbolism and personalized touch, birthstone jewelry serves as a constant reminder of the bond you share with your mom. It not only showcases your thoughtfulness in selecting a gift that reflects her individuality, but it also expresses your deep love and gratitude. This meaningful and personalized accessory will undoubtedly bring a smile to your mom's face whenever she wears it, serving as a constant reminder of your love.
Recipe Plate: A practical and sentimental addition to her kitchen
The plate printed with a handwritten recipe is a practical and sentimental addition to your mom's kitchen. A recipe plate preserves cherished family recipes and adds a touch of sentimentality to her everyday life. With its personalized touch, the recipe plate is a perfect addition to her kitchen.
Imagine the joy your mom will feel as she prepares her favorite family recipes on a plate that holds so many memories. Every time she uses it, she will be reminded of the love and warmth that permeates through the generations of her family. It's not just a plate, but a heartfelt connection to her loved ones.
The handwritten recipe plate also serves a practical purpose in the kitchen. With its durable material and easy-to-clean surface, it can withstand the demands of everyday cooking. Whether your mom is whipping up a comforting meal for the family or experimenting with new recipes, the recipe plate will be there to support her culinary adventures.
Garden Tile: A beautiful and functional piece for her outdoor space
The birth flower garden tile is more than just a decorative piece for your mom's outdoor space; it's a beautiful and functional addition that she will truly appreciate. Just like the recipe plate, this gift shows your thoughtfulness and consideration for her interests and passions. Each birth flower represents a person in her family.
The garden tile will add a touch of elegance and style to her outdoor sanctuary, creating a peaceful and inviting atmosphere. Whether she has a small balcony garden or a sprawling backyard, this versatile piece will fit seamlessly into any space.
Not only is the garden tile visually appealing, but it also serves a practical purpose. Its sturdy construction and weather-resistant materials ensure that it will withstand the elements and remain a long-lasting part of your mom's outdoor oasis. She can use it as a focal point in her flowerbed, or even as a decorative accent on her patio. The possibilities are endless.
As your mom spends time tending to her plants and enjoying the beauty of nature, the garden tile will serve as a constant reminder of your love and appreciation. It's a personalized gift that combines both aesthetics and functionality, just like your mom herself.
Innovative Kitchen Gadgets: Time-saving tools she'll appreciate
In the heart of the home, the kitchen, your mom works her magic to create delicious meals for the family. But why not give her a little extra help with some innovative kitchen gadgets? These time-saving tools are not only practical but also designed to make her cooking experience more effortless and enjoyable.
One fantastic option is a programmable pressure cooker. With its ability to cook meals in a fraction of the time, it will become your mom's secret weapon in the kitchen. Whether she wants to whip up a tender roast or prepare a comforting stew, this gadget will take the guesswork out of cooking times and deliver consistently delicious results.
Another game-changer is a multipurpose blender that can handle a wide range of tasks. From effortlessly blending smoothies and soups to crushing ice for refreshing summer drinks, this versatile gadget will become her go-to appliance. With its powerful motor and easy-to-use controls, your mom can create culinary masterpieces with just the touch of a button.
For the mom who loves trying out new recipes, a digital kitchen scale is a must-have. This compact gadget ensures precise measurements, taking the guesswork out of ingredient quantities. Whether she's a seasoned baker or an adventurous cook, this tool will help your mom achieve perfection in every dish she prepares.
Stylish Organizational Tools: Help mom stay organized in style
Now that your mom's kitchen is equipped with these innovative gadgets, it's time to turn our attention to stylish organizational tools that will help her stay organized in style.
Keeping everything in its place can be a challenge, especially for a busy mom. But with the right organizational tools, she can easily stay on top of her to-do lists and maintain a clutter-free space. And why settle for ordinary when she can have stylish solutions that not only enhance her home's aesthetic but also make her life easier?
To keep all her notes, lists, and ideas in one place, a stylish planner is a wonderful gift idea. Whether she prefers a classic leather-bound notebook or a trendy floral design, there are plenty of options to suit her personal style. Not only will a planner help her stay organized, but it will also serve as a creative outlet for her thoughts and inspirations.
For the mom who loves to entertain, unique and attractive storage containers can be a game-changer. From elegant glass jars to vibrant ceramic canisters, these containers not only keep pantry staples organized but also add a touch of sophistication to her kitchen décor. With everything neatly stored and easily accessible, she'll feel inspired to whip up culinary masterpieces whenever her guests come over.
In addition to these stylish organizational tools, there are also innovative solutions for decluttering and maximizing storage space. From trendy storage baskets to elegant jewelry organizers, these practical yet stylish items will help your mom keep her belongings tidy and easily accessible. With a place for everything, she won't waste time searching for her favorite accessories or struggling to find storage for her children's toys.
With these stylish organizational tools, your mom can have the best of both worlds – a well-organized home and a touch of sophistication. These functional and visually appealing gifts will not only make her life easier but also enhance the overall aesthetic of her living space. So give your mom a gift she'll truly appreciate, and watch as she effortlessly stays organized in style.
Conclusion
Finding the perfect gift for mom can be a challenge, but with these 7 unique and practical ideas, you can finally put an end to generic presents that collect dust. From keepsake jewelry boxes to innovative kitchen gadgets and stylish organizational tools, each gift combines functionality with style, making mom's day special and showing her just how much you appreciate her.
You might be interested to read similar wishlist articles like the following ones
Top 5 Picks from RIHOAS that You Must Bag to Catch Up With the 2023 Fashion Trends 
3 Trendy Casual Shirts You Should Buy for This Christmas!
Black and Gold Sneakers You Should Buy Today!
Plaid Tweed Jacket and Black Midi Dress: Two Products from RIHOAS Reached Our Hands!
You can send us your articles to fashionnovationfd@gmail.com