If you're a budding fashion designer or other creative, your goal should be to reach as many people as possible. After all, consumers are how you'll make a living off of your passion. Below are tips on how to get discovered as a creative.
Make a Business Plan
When you're starting a business, it's necessary to have a plan. A business plan helps you organize your thoughts, set goals, and track your progress. A business plan is also a great way to communicate details about your business to investors, employees, or mentors.
Choose a Style
Choose a style that defines you. Creative arts are all about self-expression and your unique perspective. To get discovered as a fashion designer, ensure your work stands out from the rest. You should be able to tell your work apart from others.
Build a Fashion Studio
One of the best ways to get into fashion design is to have a studio. A fashion studio provides a dedicated space where you can focus on your work. You can also use it as a platform to launch your line or brand. Keep account of any improvements you make to your house so that if you decide to sell it in the future, you may tell your appraiser about them and try to get a better appraisal value.
Create a Portfolio
If you're passionate about fashion and want to make a career out of it, start by building a great fashion portfolio. Focus on creating a few pieces that showcase your personal style and point of view. Also, include detailed descriptions of each piece and your contact information.
Make a Brand
In today's competitive marketplace, it's more important than ever to make sure you have a strong personal brand. For you as a creative, your brand is everything — it's how you communicate who you are and what you do to the world. Take time to figure out your style and aesthetic so that others can easily identify your work in a sea of noise. It may take time for people to recognize what makes your work unique, but with persistence, your hard work can pay off.
To raise awareness, make an attractive banner for your Facebook page, Twitter feed, or YouTube channel by utilizing a tool that allows you to create a banner design online. Once you've found a banner that represents your company well, you can make it unique by adding text, changing the color and font, and even inserting animation or video.
Maintain an Online Presence
As a creative professional, it's crucial to be active on social media and your website. This helps you get your work in front of as many eyes as possible. Post often so that people can follow what you're doing. You can also use Facebook ads to reach specific groups who might not see your posts otherwise.
When posting online, ensure the quality is great. Use high-quality images or videos with captions so viewers know you produce quality work.
Getting Discovered as a Creative
The best way to get discovered as a fashion designer or other creative is to get your work in front of as many people as possible. It's important to be professional and always put your best foot forward. Visit Fashionnovation for fashion designer resources.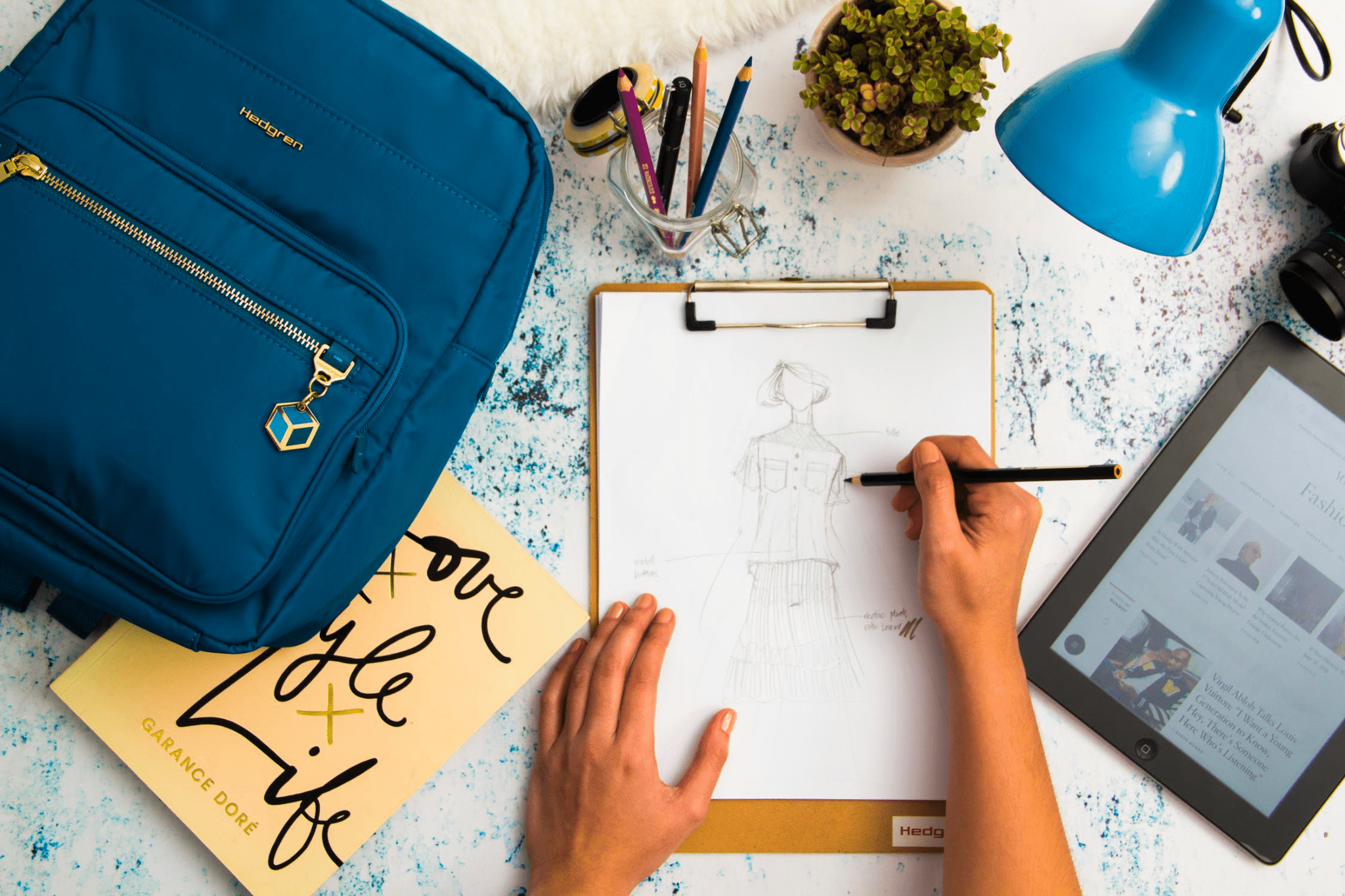 Image via Pexels
This article is contributed by:

Cherie Mclaughlin
To contribute your article, please contact: fashionnovationfd@gmail.com
You might also be interested to know how much a fashion designer makes. To know that you can read this premium article.