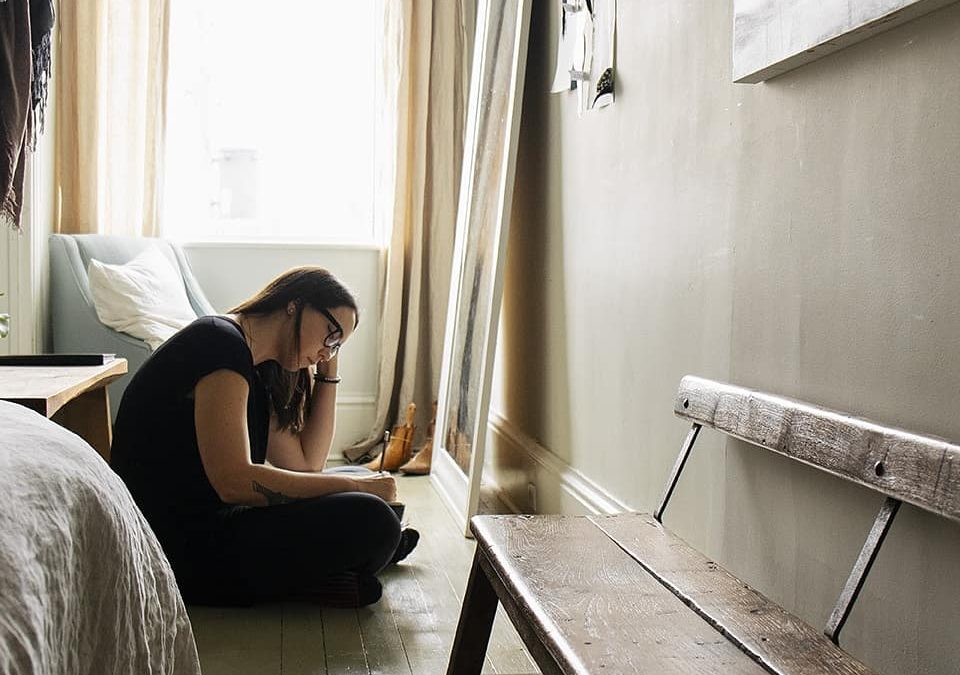 Rebecca, a former student at Pratt Institute and a graduate in fashion design at ESMOD Paris, now the founder of a rising fashion brand (RebeccaRowe.ca) named after her, is creating a trend of donning the women regardless of their body shape with the motto of "building confidence with clothes". She is working for women's fashion and with her brand, she is on a mission to establish her firm belief- "We're DONE with the statistic that says, "80% of women hate what they see in the mirror." Building impenetrable confidence instead." Rebecca is on a mission to make every woman confident for what they are and how they look.
As a continuation of Fashionnovation's search for unique, sustainable, rising brands, Kazi Purba, the Founder and President of Fashionnovation has interviewed Rebecca, the founder of the aforementioned brand. Let us hear about the venture directly from our today's focus-Ms. Rebecca!
Ms. Rebecca, since our attachment with your insta account, we see your stories and learn a lot of your daily activities. Your works are really interesting and empowering which led us to know about you and your wonderful brand. Would you please tell us something interesting about yourself?
My brain instantly went to, 6'1" Canadian Virgo with a fashion brand and expert in visual identity. BUT, that's boring. So something about myself? I am a caffeine addict, reformed fashionista, and horrible dancer and gym rat… not sure if that's at all more interesting.
Qute interesting it is! You created a brand called RebeccaRowe.ca. What's the story behind your brand? What motivated you to establish that?
My brand started to help women build confidence. I wanted to design the clothing you grab when you're speaking on stage, going on a first date, or start something you know is going to be hard.. After a few years of designing clothing like the ones I mentioned I realized I was much more passionate about helping women find confidence within their clothing. Since that realizeation I've been focused on Visual Identity: Using clothing as a tool for impenetrable confidence.
The motivation I have has always come from my clients. I've set trail marker goals along the way that give me a little dopamine hits when I accomplish them but the bulk of my motivation is my clients.
That's amazing! What's your product range?
I offer clothing wholesale. A capsule selection of 4-season garments made to order. I also offer mindset workshops to understand through your personal visual identity and how to use your clothing as a tool for success. And finally, I offer decluttering services, using the clothing you have in your wardrobe to define your personal style and letting go of the pieces that no longer serve you.
What special do you offer to your customers through your brand?
My brand is unique because I offer education on the way clothing affects you on a psychological level and give you the tools to use clothing for the greatest impact. Both on your body and in your closet.
Does your brand care about the environment and sustainability? How are you promoting sustainability with your works?
Every small brand cares about the environment in some way. The environmental debate within fashion is so vast that the designers who care have to pick an avenue that they support the most and work off their own unique set of values. I produce my garments to order and they are made in small batches to reduce waste.
What are your future plans with your brand?
In the next five years I'd like to take my brand across Canada, with boutiques carrying my line and myself offering talks and workshops in High Schools. Teaching boundaries with clothes is a great way to have boundaries in other areas of your life.
To find RebeccaRowe.ca, you can visit the following links:
Website: www.rebeccarowe.ca

IG: @rebeccarowe.ca
Tik Tok: @rebeccarowe.ca

FB: RebeccaRowe.ca

Best place to connect with her, is on email: hello@rebeccarowe.ca
To read more shoutouts like this, you can see our Shoutout section.
You can also read about another beautiful and sustainable brand called Mari Michel that works with rescued silk here.
To get featured or publish sponsored posts in our website, please email us at: fashionnovationfd@gmail.com