Auda Sakho is the mind and founder of Redress Laboratory, a label with origins in the UK, France and India. Redress Laboratory is born from her simple and long-term philosophy around re-using and re-inventing clothes. Her style is influenced by a passion for disrupting the linear production model, architectural minimalism and sustainable living. Today along with Kazi Purba, we will explore the mind of Auda and her plans with Redress Laboratory in Fashionnovation's exclusive interview.
Tell us something about yourself. 
I'm Auda Sakho, the founder of Redress Laboratory. I've always upcycled clothes and old materials as a hobby. Even whilst studying and working as a professional designer, I continued to transform discarded materials into unique, sustainable clothing.
Everything I create conveys a message. I believe that clothing is integral to visual storytelling.
Whilst enjoying handpicking and designing clothes, I am equally interested in engaging with my customers. I want to establish an emotional connection between my brand and my consumers.
.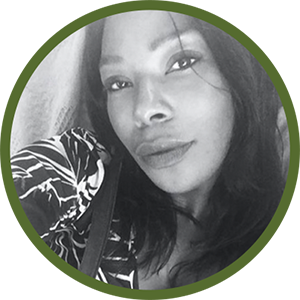 What's the story behind your brand? What motivated you to establish that?
Following work in the world of mainstream fashion and costume design, I recognised the need for a fashion label with sustainability at its core. I can only do Fashion if Its sustainable.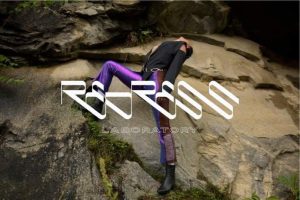 Circularity and sustainability are integral to Redress Laboratory's ethos. Our team is passionate about making playful and unique clothing without harming the planet.  initiate, invent, share, lease, reuse, repair, refurbish, recycle and finally upcycle existing materials and products for as long as possible.
What's your product range? 
Redress Laboratory is an environment conscious, Up cycled Fashion brand and services. Our products range from clothing such as trousers, coat, tops to accessories, handbags, believe that everything can be reused and upcycled.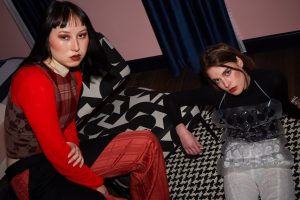 4. What special do you offer to your customers through your brand? 
In our search to minimise waste as much as possible, we have put in place a waste take back scheme.In practice, it implies reducing waste to a minimum by collecting existing materials from individuals and customers and they are granted a voucher card in exchange for new items. I think it's important to bring an emphasis on a circular loop model, so when a product reaches the end of its life, its materials are kept within the economy wherever possible.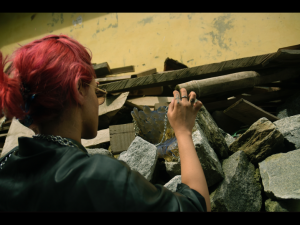 These can be productively used again and again, thereby creating further value. Alternatively, also provide Revamping Service and Sustainable workshops amongst our community.( please see preview of our website)
4. Does your brand care about environment and sustainability? How are you promoting sustainability with your works? 
Redress Laboratory remains eco-conscious in every aspect of the brand, for example:
Redress Laboratory products are made entirely from reclaimed and recycled fabrics. By using discarded materials, have established a circular supply chain which directly regulates natural resources, saves energy and minimises the amount of waste produced.
Every stage of the production process ensures minimal environmental damage. Redress Laboratory is constantly reviewing the way of operation to remain conscientious about our social responsibility.
The long term goal of Redress Laboratory is to rethink, research and transform fashion. Sustainable fashion will establish an industry responsible for its environmental impact.
What are your future plans with your brand? 
The long term aim with Redress Laboratory is to create and differentiate the brand of products by developing more eco-friendly practices and leveraging technology to make clothing production and consumption more sustainable, from the use of plant-based textiles (bioplastic) and bacteria-based dyes to leveraging a blockchain-based supply chain to increase transparency.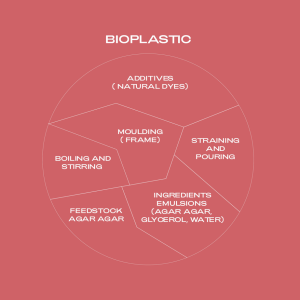 Transparency is at the core of the brand; all the production process information will be provided when a customer purchases our products. They will also have an insight of the breakdown cost of their products, detailing every aspects of production cost and margins for a greater transparency.
Redress Laboratory has a wonderful team where Shreya Malhan is the textile curator, John Moutaris is the videographer and Thomas Hadas is the Visual Developer of the Kickstarter Campaign.
Redress Laboratory is launching their website on 1st of February 2022. They are also launching their Kickstarter campaign on the 1st of February 2022. So, stay tuned to see amzing stuff from them.
Instagram: @redresslaboratory
Facebook: Redress Laboratory
Tiktok: Redresslaboratory
LinkedIn: Redress Laboratory
Website preview
https://redresslaboratory-2.myshopify.com/?_ab=0&_fd=0&_sc=1&key=82f9d9ec9f3e817ff8fb97ce218b710a040dfd99f375d0deb2e29ac50113baee
Jana's Amber Design House: A Brand That Is More Than a Meditation
VeNove: The Brand That Makes Comfortable, Stylish and Unique Dresses for the Pregnant Women With Love
If you want to know about M&L Creative, the Number One Choice for Sustainable Brands, you can read it here!