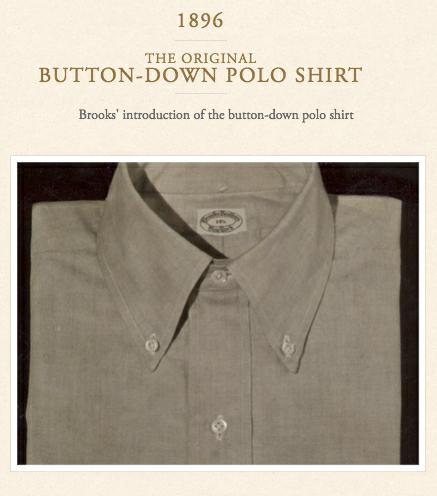 A polo shirt is a very common attire that we see in our day to day life. But how many of us know the history of Polo shirt, the timeless iconic apparel? Well, Polo shirt's history is rich and interesting, a must know for all the fashionistas for sure. So, let's dive into this iconic shirt's history and try to answer what is a polo shirt, why it is so called, who invented it, how it came to its present form and all the questions that are lurking in your inquisitive brain!
What is a Polo shirt?
Polo shirt is a perfect combination between casual and formal. It is more formal than a t-shirt and casual than a shirt. Polo shirt has an even hem and can be worn untucked but for a dressier look, it can be tucked and worn with a belt. Polo shirt is slightly different from t-shirt and shirt. It has a standup collar with a button placket like a shirt. It is made by cotton like a t-shirt but its made only by knitted cotton.
Why is it called a Polo shirt?
There is always a question, why is it called polo shirt? Well, it is a fascinating story. In the late 19th century, polo was a famous game and players wore long sleeved shirt which caused them discomfort so they decided to make something which can help preventing their collar flip in wind during game and make them comfortable. In these persuit, British polo player made button-down collar shirt. at the end of 19th century Jhon E Brooks of US clothing company Brooks Brothers came to England on a European buying trip. After watching a game of polo he took a liking to the unbutton down collar of polo player shirt. Keeping the idea in his mind after going home, in 1896 the Brooks Brothers lunched their button-down dress shirt said to be most limited item in fashion history which is now known as polo shirt. It was said that polo shirt first invented in India then it gained worldwide momentum and cult status decades later in France through tennis.
Let's take a look at the journey and history of Polo Shirt
In the 1920s, Lewis Lacey, a Canadian-born British polo player furthered the reach of the emerging 'polo shirt'.
Read our another premium and trending article on Fashion in the 21st Century
Lacoste Polo shirt history
Jean Rene Lacoste, a French sportsman is known as a legend in tennis, he did a lot for the advanced development of the polo shirt. He improved his tennis attire in a similar manner in which the polo shirt had been enhanced, he developed a new-style shirt with short sleeves, an unstarched collar, a longer back and using pique cotton technology. For advertising and making people all over the world aware about the existence of polo shirt, he went on to wear this shirt in his winning 1926 US Open Championships, attracting many eyeballs. In the early 1930s, he started La Chemise Lacoste, a clothing brand with which he began to sell the famous crocodile logo-emblazoned shirts.
Over forty years after Lacoste modelled his new-look shirt, in late 1960s Ralph Lauren launched a menswear line 'Polo', a name chosen to portray sophistication and timelessness. In the early 1970s, his signature 'Polo Shirt' became a prominent and conspicuous piece of the line, with the iconic, all time favourite polo player logo on the chest.
It was not designed specifically for polo players but was very similar to polo attire of the time and it assisted hugely to boost its popularity.
Ralph Lauren, the legendary American fashion designer, made a great contribution in the growth stage of polo shirt. He invented a new style of polo shirt which is known as the iconic style. It was called iconic because of its rib collar, three-button placket and moisture-wicking lisle fabric. When he was 28 years-old, he persuaded the Beau Brummell company's president to let him start his own line. Because of his interests in sports, Lauren named his first full line of menswear "Polo" in 1968.
Now polo shirt is made according to the wish of the designer. Only the basic structure remains intact.
There is hardly found any apparel more classic, comfortable, and casual than a Polo shirt. Since they're slightly more professional and modest-looking than a traditional T-shirt, Polo shirt is a popular choice for offices in warm climates where employees need to stay warm and look their best simultaneously. It is also very popular for sports. Tennis shirt, cricket jersey, golf shirt and many others. This timeless garment gives us a stylish look of a shirt as well as the comfort of a t-shirt.
Read our another premium and trending article on Fast Fashion vs Slow Fashion: A Case Study
Reference:
https://db poloclub.com
https://Sanvet.com<journal>
https://www.artofmanlinss.com
https://lifestylebyps.com<blogs>
https://www.landsend.com<article>
https://www.thetrendspotter.net
Author: Umme Huny Anamika
Department of Textile Fashion and Design,
Bangladesh University of Textiles (BUTEX).
As you read about The history of Polo shirt, you might be interested to read about Ralph Laruen's Polo shirt- a definitive guide to the Polo shirt's impact launched by Ralph Lauren-the brand itself!
Ralph Lauren Publishes 'Ralph Lauren's Polo Shirt'-a Definitive Guide to the Polo Shirt's Impact
You can also read our another article written on the history of pattern and motif!