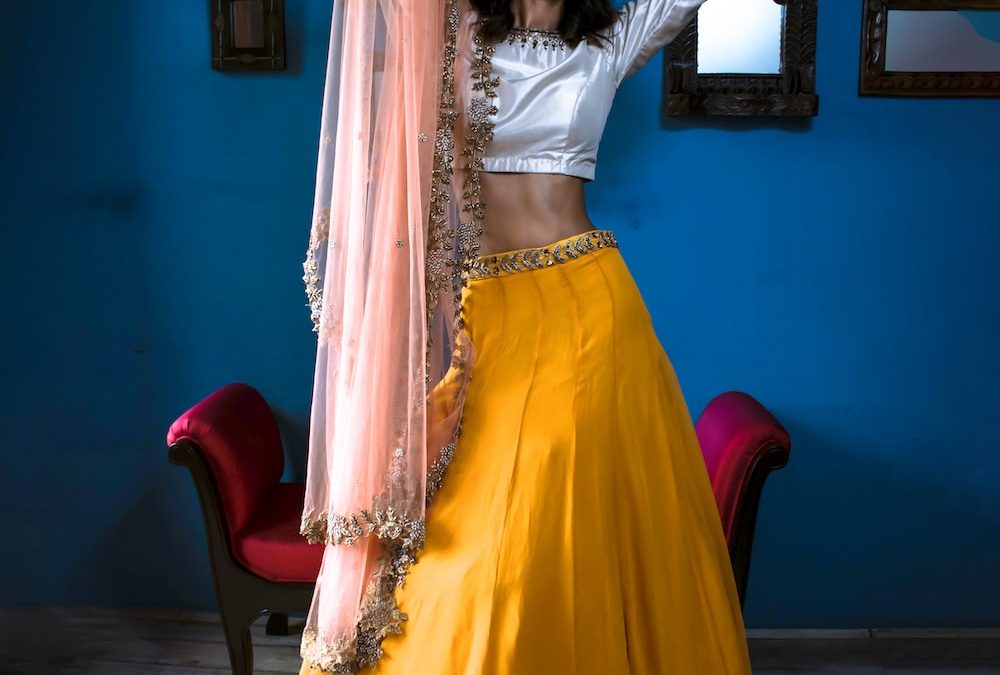 Introduction
Fashion is an ever-evolving art form that embraces cultural influences and incorporates modern elements. In recent years, fusion fashion has gained immense popularity, especially in the realm of traditional Indian wear. The fusion of traditional and contemporary styles has created a new wave of fashion that offers versatility, creativity, and a fresh approach to dressing. In this blog, we will explore the concept of fusion fashion and how it allows individuals to infuse their unique personalities into traditional Indian outfits. Join us on this journey as we delve into the world of fusion fashion for all.
1. Understanding Fusion Fashion
What is Fusion Fashion?
Fusion fashion, as the name suggests, is a blend of traditional and contemporary styles. It involves combining elements from different cultures, eras, or fashion genres to create a unique and personalized look. In the context of Indian wear, fusion fashion seamlessly merges traditional Indian silhouettes, fabrics, and embellishments with modern cuts, prints, and accessories.
2. Fusion Fashion for Women
Saree with a Twist
The saree, a quintessential Indian garment, has undergone a remarkable transformation in the world of fusion fashion. Designers have reimagined this six-yard wonder by incorporating modern twists. One popular trend is pairing a saree with a crop top or a trendy blouse. This combination adds a contemporary edge to the traditional drape, making it suitable for various occasions.
Another fusion saree trend is the addition of unconventional fabrics like denim or silk organza. These fabrics bring a refreshing twist to the traditional drape and add an element of uniqueness. Experimenting with draping styles, such as the dhoti drape or the pant-style drape, also adds a modern touch to the saree.
Lehenga Skirts with Crop Tops
Lehengas have long been associated with grand Indian weddings and festivities. However, fusion fashion has reimagined the traditional lehenga choli by replacing the traditional blouse with a trendy crop top. The combination of a flared lehenga skirt and a fitted crop top creates a fusion look that exudes elegance and modernity. Play with contrasting colors, fabrics, and prints to make a bold fashion statement.
Palazzo Suits and Anarkali Gowns
Palazzo suits and anarkali gowns are comfortable and versatile options for women looking to embrace fusion fashion. The fusion twist lies in the experimentation with cuts, lengths, and fabrics. Pair palazzo pants with a long kurta or tunic for a chic and contemporary look. Opt for anarkali gowns with modern cuts, asymmetric hemlines, or unique necklines to add a touch of drama.
3. Fusion Fashion for Men
Bandhgala with Trousers
The bandhgala, a traditional Indian jacket, has gained popularity in fusion fashion. Pair it with well-fitted trousers in contrasting colors for a sophisticated and modern look. Experiment with fabrics like silk, linen, or velvet to add texture and visual interest. Accessorize with a pocket square or a stylish brooch to elevate the ensemble.
Kurtas with Jeans or Chinos
Kurtas are a staple in traditional Indian wear for men. To give it a contemporary twist, style kurtas with jeans or chinos instead of traditional bottoms. This combination strikes a balance between traditional and modern aesthetics, making it suitable for both formal and casual occasions. Layer the kurta with a jacket or a waistcoat for added style.
Nehru Jackets with Western Attire
Nehru jackets, with their mandarin collars and structured silhouettes, are versatile pieces that can be paired with both Indian and Western attire. Layer a Nehru jacket over a crisp white shirt and a pair of trousers for a fusion look that effortlessly combines Indian and Western elements. Opt for vibrant colors or unique patterns to make a bold statement. Complete the ensemble with loafers or brogues for a polished finish.
4. Fusion Fashion for Kids
Indo-Western Dresses
Fusion fashion is not limited to adults; it extends to the little ones as well. Indo-Western dresses for kids offer a charming blend of traditional and contemporary styles. Opt for dresses that combine Indian motifs, prints, or fabrics with Western silhouettes. For instance, a dress with a flared skirt and a bodice adorned with Indian embroidery or mirror work can create an adorable fusion look.
Dhoti Pants and Shirts
Dhoti pants paired with shirts or tunics make for an adorable and fashionable fusion ensemble for boys. Dhoti pants, with their unique draping style, add an element of Indian tradition, while shirts in trendy prints or contrasting colors bring a modern touch. This combination is perfect for festive occasions or weddings.
Lehenga Sets with Contemporary Blouses
For girls, fusion fashion can be achieved by combining traditional lehenga skirts with contemporary blouses. Opt for lehenga sets with modern prints, embellishments, or unconventional fabrics. Pair them with crop tops, off-shoulder blouses, or shirts for a fusion look that is both stylish and comfortable.
5. Fusion Fashion Accessories
Accessories play a significant role in enhancing fusion fashion outfits. Here are some ideas to complement your fusion ensembles:
– Statement Jewelry: Experiment with bold and contemporary jewelry pieces that blend traditional Indian elements with modern designs. Chunky necklaces, statement earrings, and unique handcrafted pieces can add a touch of glamour to your fusion look.
– Footwear: Pair your fusion outfits with footwear that complements the overall aesthetic. For women, juttis, mojris, or embellished sandals can add an ethnic touch. Men can opt for traditional Kolhapuris, loafers, or modern sneakers to complete their fusion ensembles.
– Bags and Clutches: Choose bags or clutches with intricate embroidery, mirror work, or contemporary prints to complement your fusion outfits. These accessories not only highlights your personality but overall look too.
6. Embracing Fusion Makeup and Hairstyles
To complete your fusion fashion look, pay attention to makeup and hairstyles that blend traditional and contemporary elements. Opt for natural and glowing makeup with a focus on either the eyes or the lips, depending on your outfit. Experiment with hairstyles like braids, buns, or half-updos, incorporating traditional hair accessories like maang tikkas, hairpins, or flowers.
Conclusion
Fusion fashion has revolutionized the world of traditional Indian wear, offering individuals the freedom to express their unique style and personality. By combining traditional silhouettes, fabrics, and embellishments with modern cuts, prints, and accessories, fusion fashion creates a harmonious blend of cultures, eras, and aesthetics.
Whether it's sarees with a contemporary twist, lehengas paired with crop tops, bandhgalas with trousers, or Indo-Western dresses for kids, fusion fashion allows everyone to embrace their individuality while honoring traditional Indian roots. The key is to experiment, mix and match, and create looks that reflect your personal style and celebrate the beauty of cultural diversity.
So, go ahead and explore the world of fusion fashion, where tradition meets innovation, and create stunning ensembles that make a statement. Embrace the contemporary twist to traditional Indian wear and let your fashion choices reflect your vibrant and eclectic personality.
You can also read our premium articles on the fashion trends of 2019, 2021, 2022 and the fashion trends of 2023! By studying these three years' trends consecutively, you'll have a broader perspective on how trend is moving in the 21st century fashion.
As you're interested in trends and contemporary fashion, you might also like our exclusive article on Lahenga trends of 2023!