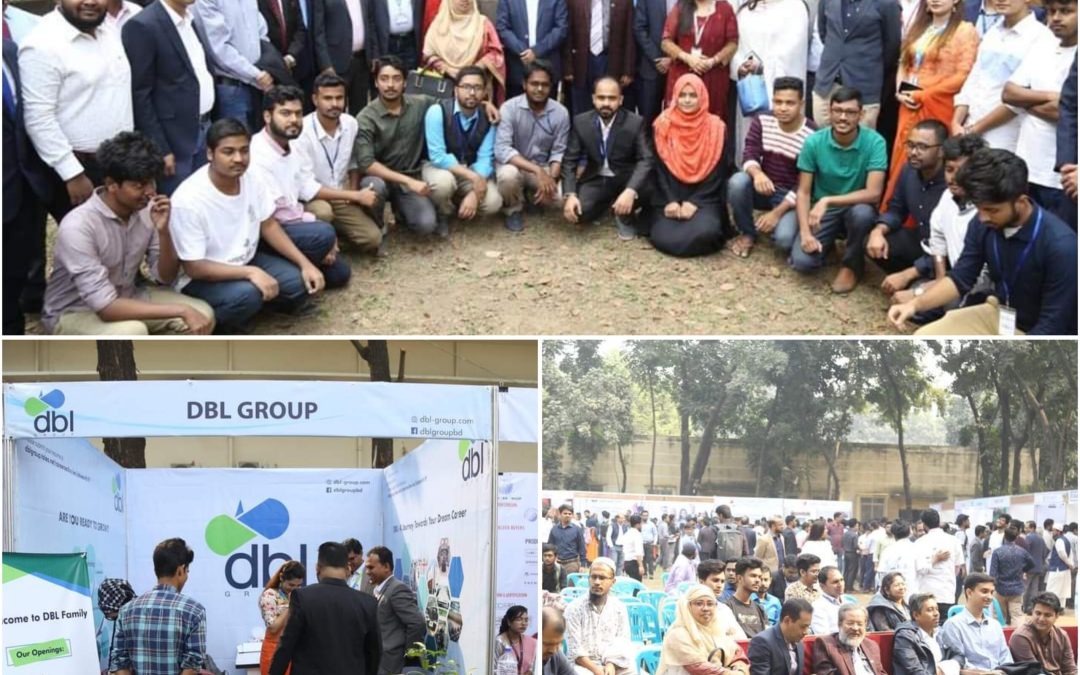 Fashionnovation always inspires innovation and student initiatives. BUTEX Career Club is such an initiative which is nurturing the students of this university for their careers from the very beginning of their student life. Today Kazi Purba along with team Fashionnovation are glad to give a shout-out and introduce you with the club and their activities as their media partner.
With the motto 'Incubating & Connecting the Leaders', BUTEX Career Club (BCC) was established in May, 2016. The vision of establishment of this club is ' to make a connection between job field & the students, to develop various aspects related to the career growth of the students & to give them chance to develop themselves professionally, to make the students capable to face the challenges in job life' .It is one of the most dynamic clubs of Bangladesh University of Textiles (BUTEX) which specifically serve as a platform to create future leader.
The Students of BUTEX are the future Textiles Engineer who are leading the country's most growing sector, 'RMG Sector'. Also in corporate world, they are leading as well
The primary purpose of this club is to provide a platform for the students to connect, share knowledge, exchange resources, and collaborate on various career-related topics.
BUTEX Career Club organizes various activities and programs to help students enhance their professional skills, explore career opportunities, and prepare for the job market. These activities may include workshops, seminars, guest lectures, career counseling sessions, mock interviews, resume-building sessions, and networking events.
The club also collaborate with industry professionals, alumni, and companies to create internship and job placement opportunities for students. By engaging with the club's activities, students can gain valuable insights into the textile industry, develop relevant skills, expand their professional networks, and improve their employability.
Here are some common activities of BUTEX Career Club:
Skill Development:
BCC often offers skill-building workshops, seminars, and training sessions to enhance members' professional skills such as resume writing, interview techniques, public speaking, leadership development, and personal branding.
Networking:
BCC often facilitates networking opportunities, allowing members to meet and connect with professionals from various industries. Networking events may include guest speaker sessions, panel discussions, and workshops.
Career Exploration helps members explore different career paths and industries. It organizes industry-specific events, company visits, and informational interviews to provide insights into various professions and help individuals make informed career decisions.
Mentorship and Coaching:
It provides mentorship programs, pairing members with experienced professionals who can provide guidance, advice, and support in their career journeys & also for higher studying.
Community and Support:
BCC fosters a sense of community among members, providing a supportive environment where individuals can share their challenges, seek advice, and celebrate successes.
Job Fair:
BCC has organized Career Fair in Dec 12, 2019 where 17 big industries have taken participate such as Square, DBL etc. It provided resources and support for job seekers include sharing job postings, reviewing resumes and cover letters, conducting mock interviews, and offering guidance on job search strategies.
Arranging Different types of Competition:
BCC arranges different type of competition such as Textile Talent Hunt, Case Competition, Career related Quiz Competition . Also, it celebrates Career Day, Career Adda etc.
BUTEX Career club's continuously fulfilling their target & vision. In a short time period, it has already become Career consultancy pioneer, also a supportive club to students.
Every year, new batch students are recruited as club members via interview process. Only the viva-voce passed students get membership of the club.
The future plan of BCC is vast. It aims to keep the flow of its activities, moreover fill the gap between the industry & students. The day is not far when BCC will be one of the best Clubs for its vast activities in country & also globally.
Written by:

Md. Jahidul Islam Akash

Organising Secretary, BUTEX Career Club.
To feature your club activities in Fashionnovation, and let us know what amazing things you're doing in your campus, you can email us at fashionnovationfd@gmail.com
Some related articles you might be interested to read: